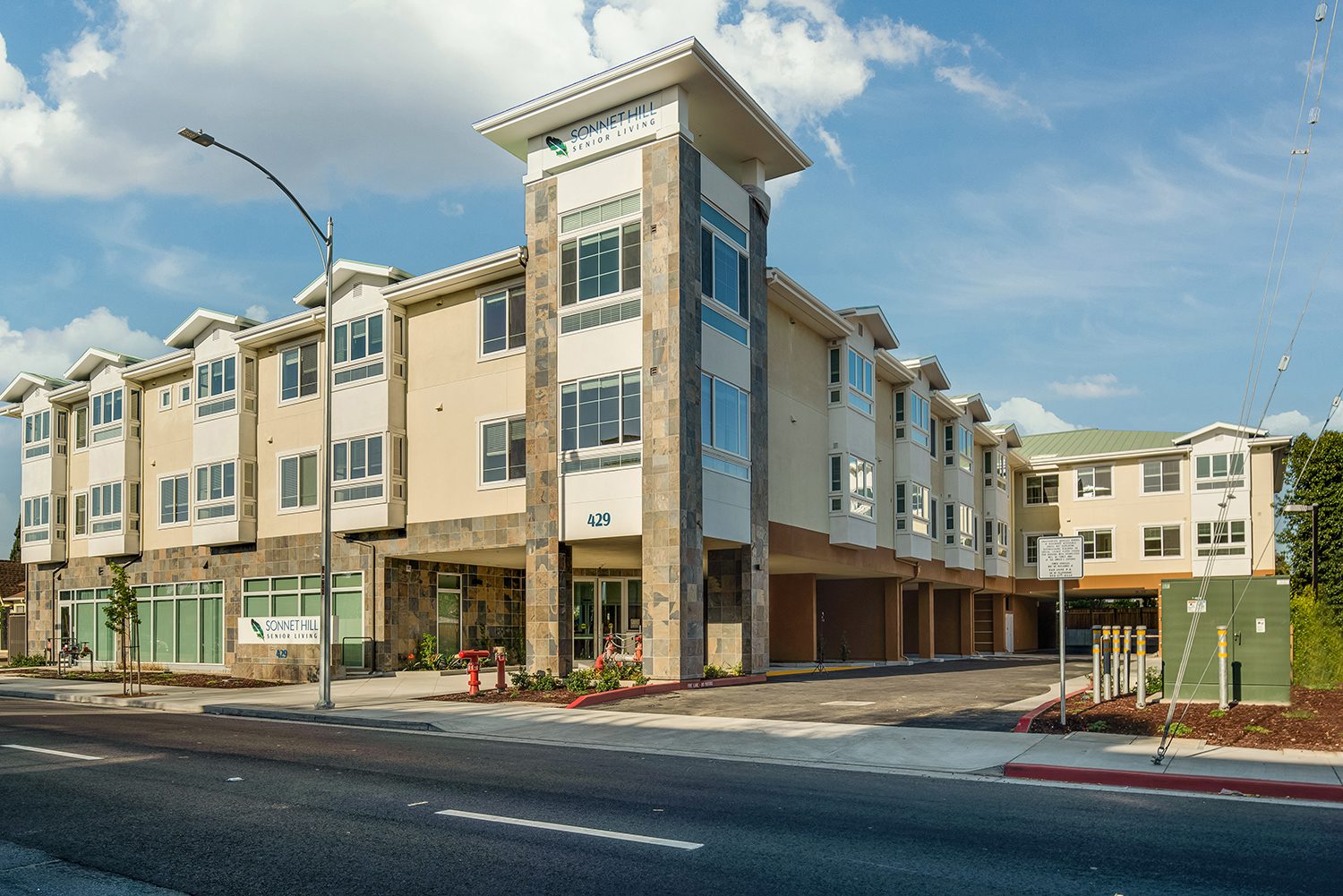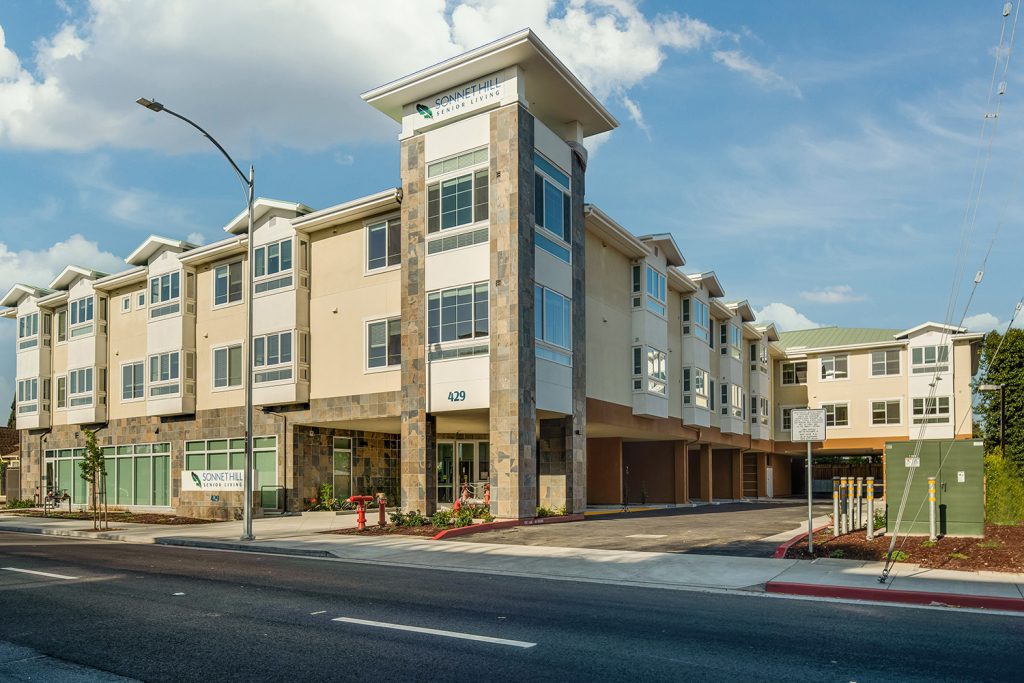 Our senior living community is open in the heart of San Jose, and life for those living in our assisted living and memory care apartments truly feels unique. We want everyone to experience the Poetry of Aging.
We offer a range of healthcare options including rental assisted living and memory care apartments with services. Boasting a boutique size retirement setting allows people to not get lost in long corridors or experience tiresome distances to the many common area amenities.
Come experience the next generation of retirement community in the Silicon Valley. Sonnet Hill is ideally situated a short distance from HWY 280, providing easy access to residents, families, and visitors alike. At Sonnet Hill, you will be minutes from shopping at Santana Row and medical services at Santa Clara Valley Medical Center.
Sonnet Hill is the place where warm, well-trained staff greet you, custom designed interiors surround you, and true retirement living comes together in one, harmonious place. Come discover the Poetry of Aging right here in San Jose.
—
Rates starting at $5250 per month.
THE BEST IS YET TO COME
Every day at Sonnet Hill is an engaging, purposeful day for residents. We can give a wide range of assistance from it all. Throughout the building, our Assisted Living Community is licensed and staffed for a great living experience.
Couples with differing care requirements might also remain together. When your requirements change, we can adapt to meet them by providing the appropriate care for where you are right now.
Our knowledgeable management team and carefully educated personnel are here to give the ideal blend of care and assistance for any lifestyle.
Sonnet Hill is a boutique Assisted Living community with a lovely and traditional San Jose neighborhood setting, modern facilities, and comfortable suites. Unlike temporary or long-term care in trained nursing facilities, assisted living is not a medical paradigm but delivers several benefits.