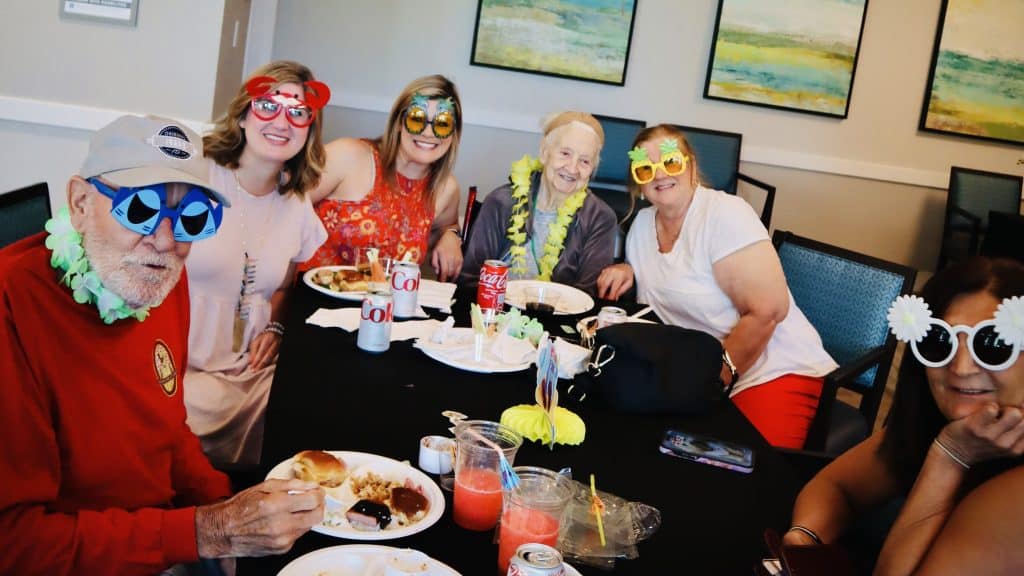 The Senior Living Experience at Sonnet Hill
As part of the Sonnet Hill senior living experience, residents in our community have the opportunity to discover stimulating activities, customized programs, generous amenities, and innovative health services.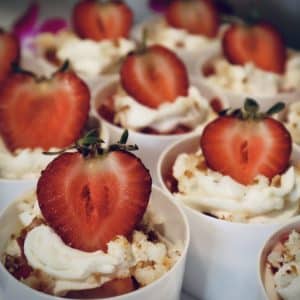 CULINARY EXCELLENCE
Sonnet Hill's dining room provides evolving menus and daily fresh specials in an airy and elegant setting. Service is available 12 hours a day so you can enjoy meals how you want, when you want.
For casual visits, afternoon coffee or small bites, visit Kerouac's Corner where we serve Starbucks Coffee, fresh baked pastries and healthy snacks. And our Chef's Challenge stimulates food nostalgia.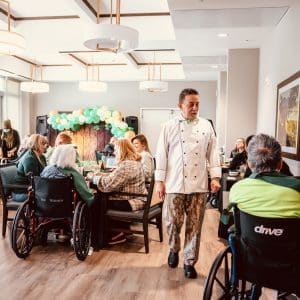 FUN AT SONNET HILL
Share movie time or afternoon socials in The Poet's Den – our state of the art gathering space. Explore your creative side with a Watercolor Class or Circle. Karaoke in the Sonnet Studio. Hide out in the Library Nook where you'll find amazing books and cozy corners. Outside is a garden walk, vegetable garden, and some social patio spots depending on your mood. Reserve a spot at our full service salon & barber shop. Haircuts, stylings, manicures, pedicures and massage services will keep you looking and feeling your best. We are a whole Community at Sonnet Hill.  We cohabitate our Assisted Living and Memory Care Residents in activities and programming.  Stigma is one of the biggest barriers for people living with dementia to live fully with dignity and respect. Sonnet Hill offers a different kind of senior living experience.
HEALTH + WELLNESS
Sonnet Hill features a custom designed courtyards and walking paths to stroll or just get a breath of fresh air. Our group classes help our residents stay active and fit with things like seated yoga, morning stretch, guided walks and evening meditation. In addition, we have a nutritionist on staff to help us make the most of our amazing dining program for each resident. We also host a number of guest speakers and medical professionals to come in and share their health and wellness expertise with our community.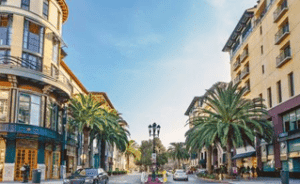 THE NEIGHBORHOOD
Sonnet Hill is fortunate to be in Midtown San Jose in the heart of Silicon Valley. In addition to being a drive away from numerous cultural venues, shopping centers and excellent restaurants – we have every convenience within walking distance of our residence.
Within three blocks alone there is a Post Office, Safeway, Walgreens, Starbucks, Wells Fargo and Chase Bank. In addition there are several delicious food options nearby including Left Bank Brasserie on Santana Row.
It was a priority to give our residents' families access to resources and shops that make visiting easier and more convenient. Not only can residents have a great senior living experience, but they can stay connected to the community, amenities, and culture nearby.